Tyler Fauvelle, a professional sculptor based in Lively, Ontario, was invited to display some of his work, and to demonstrate sculpting skills at the Anderson Farm Fall Fair on Saturday, September 8th.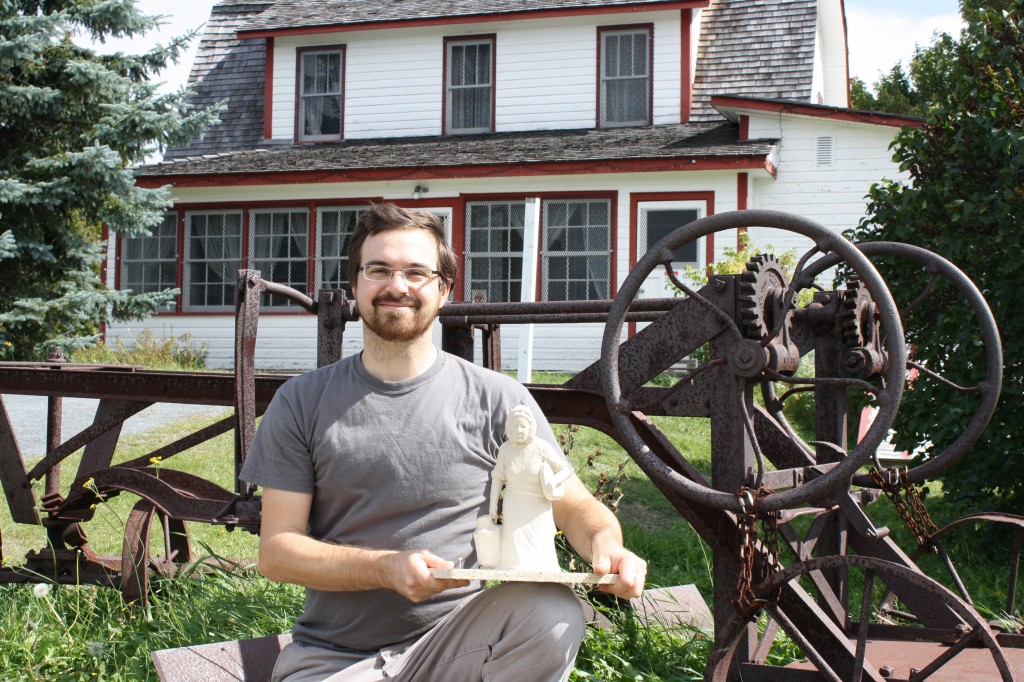 Anderson Farm, one of the City of Greater Sudbury's Heritage Museums, has several heritage farm buildings located on 14 acres in Lively, Ontario. The annual Fall Fair, with its mixture of arts, music, and local foods, has become one of Sudbury's most popular events. Celebrating local heritage, the event also offers spinning and weaving demonstrations, horse-and-buggy rides, and just plain, old-fashioned fun.
"I really enjoyed talking with the children who came in to watch me sculpt – they were curious about the work and the process, and asked some pretty good questions", Tyler said.
As his subject, Tyler chose to sculpt an elderly farm woman, carrying an old milk can. "Since Anderson Farm was one of the area's largest dairies in the 1920's and 30's, I thought it would be interesting to sculpt a scene reflecting farm history", he said.
When the sculpture is finished, it will be on display at the Sculpture by Tyler Fauvelle studio at 569 Main Street in Lively, Ontario – not far from the Anderson Farm.
Sculpture by Tyler Fauvelle
Photo: Sculpture by Tyler Fauvelle