Northern Lights Festival Boréal to offer first look at Connors bronze
SUDBURY, Ontario – A life-sized bronze sculpture of Canadian music icon Stompin' Tom Connors will be shown at the Northern Lights Festival Boréal, Bell Park, Sudbury, Ontario.  The special preview, which runs from 7 p.m. – 8:30 p.m. on opening night July 3rd, 2015, will include live music and the unveiling of the sculpture at 7:30 p.m.  The Friday night event will be free to the public.  Those who attend the festival on Saturday, July 4th, will be able to visit the bronze Stompin' Tom until 8:30 p.m.
Created by local sculptor Tyler Fauvelle (www.tylerfauvelle.ca), this is the first public monument of its kind to honour Connors.
Downtown Sudbury BIA and the Stompin' Tom Connors Commemorative Committee planned the monument for downtown Sudbury, where it will be permanently installed later this year.  However, Connors was devoted to promoting Canadian culture, and the committee thought it would be fitting to offer the first glimpse of the bronze to those who attend and support the Northern Lights Festival Boréal, one of Canada's original music festivals.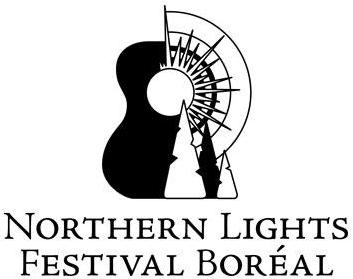 Tyler Fauvelle, a professional sculptor based in Lively, Ontario, said that:  "This work is a younger Tom Connors, from around the early 1970's.  He was a vocal supporter of Canadian culture, and Sudbury was one of his stompin' grounds. I want people to see this commemorative sculpture, and remember his songs, remember his true Canadian voice."
Maureen Luoma, Executive Director of Downtown Sudbury BIA, noted that the committee is still hoping to raise another $13,000 to complete the project.  She said that:  "We're really looking forward to introducing the commemorative monument at the Northern Lights Festival Boréal, for everyone to see and enjoy.  Sudbury is the first to honour Connors with a life-sized sculpture, and we're proud of that."
Connors, a popular folk/country artist, died in March, 2013.
Contributions to this project are welcome – please contact Downtown Sudbury BIA at
705-674-5115 for details.